Admission procedure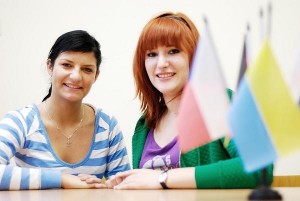 College of Management "EDUKACJA" (Wyższa Szkoła Zarządzania Edukacja) welcomes exchange students through the ERASMUS programme
We are in Erasmus from 2003/2004 a.y.
Our Erasmus code: PL WROCLAW13
Erasmus students have to be nominated by their home university. There has to be an inter-institutional agreement between the College of Management Edukacja and the student's home university under the LLP Erasmus.
ERASMUS (European Community Action Scheme for the Mobility of University Students) is a European Commission programme that facilitates the mobility of university students and faculty in many European countries, including European Union member states, European Economic Area countries and EU candidate countries. The new Lifelong Learning Programme 2007-2013 replaces the existing Socrates, Leonardo da Vinci, and eLearning programmes, which expired at the end of 2006.
The aim of the new programme LLP is to contribute, by emphasising the need for lifelong learning, to the development of the Community as an advanced knowledge society, with sustainable economic development, more and better jobs and greater social cohesion. It aims to foster interaction, cooperation and mobility between education and training systems within the Community, so that they become a world quality reference.
IMPORTANT THINGS BEFORE ARRIVAL
Having chosen College of Management Edukacja as a host institution, the student should contact his/her Institutional or Departmental ERASMUS Coordinator. The student should complete the Student Application Form and the Learning Agreement as well as prepare the Transcript of Records in English of the courses completed at their home university. The Learning Agreement must be signed by an authorized person/Institutional Coordinator at the home university and by the Departmental Coordinator of the relevant faculty. Any changes to the originally agreed program of study will be indicated on the reverse side of the Learning Agreement and be countersigned by the student and the coordinators of both home and host institutions. International office provides help and support for student from within and outside the European Union.