General information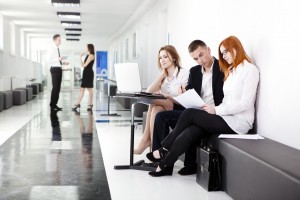 The College of Management "Edukacja" is guided by the idea of an open university, where everyone will find conditions for development and creative work. The mission of the university is to equip graduates with key competencies enabling them to achieve success in society and the knowledge-based economy, and to strive to be the leading university with a practical profile among non-public universities in Poland.
We provide students with opportunities for development and professional success. We prepare well-educated and socially responsible employees for employers. Our educational mission is based on values such as:
humanistic values - the ability to communicate, teamwork, manage, motivate and create social relations in the best sense of the word;
technical values – the use of masterful methods and means to apply them in the activities of organizations and institutions;
creative values – indispensable qualities of every employee in the modern world of work.
Fields: computer science (IT) (first-cycle studies), pedagogy (first and second-cycle studies), management (first and second-cycle studies).
The College of Management "Edukacja" can provide postgraduate studies and workshops on the spot and online. Postgraduate studies at the College of Management "Edukacja" include over twenty fields of study conducted by qualified practitioners.
Your choice. Your studies. Your Education.